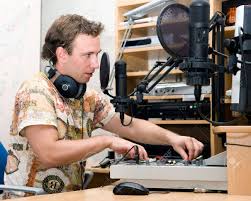 (Not actual photo of Steve. Steve is a lot older and not as good looking.)
Want to be a co-host on the morning show with Steve Scellick?
On Fridays, Steve does what he wants, says what he wants, and plays what he wants – music that doesn't get played very often, extra "Daily Laugh" comedy bits too.
Now you can join him as a co-host! But it will cost you: $100 that will all be donated to the KXLE Million Penny Drive.
You don't get to pick the music, change the format or do what you want. That's Steve's job. But you can co-host, hang out, and help a good cause.
Interested? Click HERE to send Steve an email!